Graham Reid | | 1 min read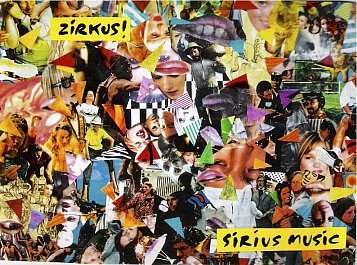 Wellington certainly throws up some interesting, if not always convincing, improvising artists who edge towards the free jazz idiom but rather hit a default position of swing-cum-Dixie with some slightly self-conscious moments.
This one -- recorded live in Happy and on the iiii label -- shows that the spirit of the old Braille label and artists like Six Volts still looms large as this big ensemble (lots of saxes and trumpet alongside clarinet, banjo and some spoken word) weave their way through woozily enjoyable tunes (all by pianist Rosie Langabeer), many of which revert to some very familiar riffs and changes.
Still, when those saxes err towards the more free end of the spectrum and the mood shifts awaay from some awful oompah you get a scent of some something interesting brewing.
No ideas get a serious extension however, and the vocal chant thing at the end of March of the Crocodiles is seemingly endless (editing might have been useful) as is the sqeaked and vocalised intro the 12 minute Milly Mae Moet which follows. When it finds its feet is a bent cabaret piece which gradually devolves into something tonally interesting in a disconcerting, ambient way.
The overall sense here however is that this must have been thoroughly enjoyable to play (and watch) on the night -- but, as with some of those earlier iiii and Braille releases, not everything translates as well to a home listening experience, especially when some of the opportunities to really stretch out and impress go begging as the players revert to jolly heads of tunes and pumping ensemble playing.
Interesting, but more a document than a record.