Graham Reid | | 1 min read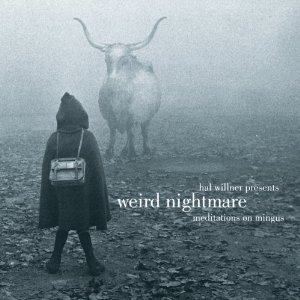 Arranger Hal Willner has put together some exciting, fascinating, irritating collaborations in the past on his tributes to Walt Disney music, Thelonious Monk, Kurt Weill and Fellini soundtrack man Nino Rota.

But this one for jazz composer/bassist Charles Mingus is a bit different.

Previously Willner would put together people such as rock guitarists Chris Spedding and Peter Frampton on Monk's Work or give Mack the Knife to Sting. A curve ball - and always of interest.

This time the instruments (in some cases) have determined the music. And there is an in-house band (white-knuckled and stunning needless to say).

Willner was offered a cache of oddball clang-type instruments made by eccentric composer Harry Partch (Tom Waits buffs, sit up straight now). So there's a weird, pervading percussive feel here.

As always, there's a vibrant kaleidoscope of musical colours on the spinning wheel as Elvis Costello (with guitarists Marc Ribot and Bill Frisell) redefines the title track, Living Colour's Vernon Reid rearranges Work Song as a percussive Art Ensemble/Afro/free late-Seventies piece or Chuck D chants down some Mingus words.

Robbie Robertson and Henry Rollins deliver appropriately spooky and complete-Kerouac readings respectively, and Diamanda Galas reminds us again on Eclipse (with a reading by Leonard Cohen) what a really high, piercing voice sounds like.(Piercing, actually.)

Weird Nightmare is another odd, fascinating Willner collection. And Mingus fans will perhaps feel this is closer to the grumpy, unconventional musician they love than Joni Mitchell's no doubt genuine, but light and studied Mingus album shortly after his death in '79.