Graham Reid | | <1 min read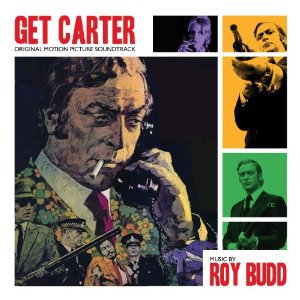 The classic Brit-film Get Carter of '71 -- Michael Caine in a career-defining role as a London gangster out for revenge in grim Newcastle -- could have come with a period soundtrack, but Bowie and T.Rex would have sounded pretty silly in this bleak context.
But, as with the first adaptation of In Cold Blood, it sounded so much better with cool jazz and disturbing quasi-classical pieces. The vocal tracks -- Love is a Four Letter Word, Hallucinations -- still sound a little misplaced, but it is the jazz of pianist Budd, drummer Chris Karan (also on evocative tabla, which eerily punctuated In Cold Blood also) and bassist Jeff Clyne (with guitarists Brian Daly and Judd Proctor) which carried the emotional weight of the soundtrack (which inspired a number of covers and tributes).
This soundtrack comes with snippets of dialogue which can be irritating, although there is that classic and sample-inviting line by Caine, "You're a big man but you're in bad shape, for me it's a full-time job. Now behave yourself".
Some very classy, cool and slightly edgy jazz here (with a thorough booklet of essays, biographies and film background) for those who are prepared to dip and dive past Caine's dialogue.