Graham Reid | | <1 min read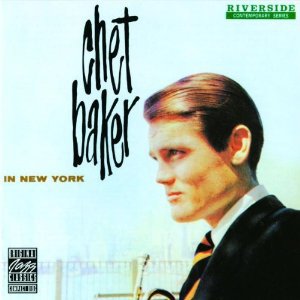 Although you could hardly argue with a line-up which had tenor player Johnny Griffin, pianist Al Haig, bassist Paul Chambers and drummer Philly Joe Jones alongside trumpeter Chet Baker, the result was a fairly mainstream, late Fifties sessions which -- while admittedly pushing Baker in a way he hadn't previously -- don't really separate themselves from the pack.
Of course there is fine playing here, but there is little frisson of discovery or innovation. Griffin plays on only three tracks (the order on this reissue has been curiously rejigged to place them first) and they are among the best, particularly Hotel 49 which also some fine arco work from Chambers.
Around this time Baker tried his hand at another vocal album, as well as a larger band session (Herbie Mann, Zoot Sims, Pepper Adams and others) on Lerner and Loewe tunes (four of which are added as bonus tracks). He seemed searching for a place in the jazz spectrum.
There is a lot -- a whole lot -- of Baker out there, this isn't among the most important.