Graham Reid | | 1 min read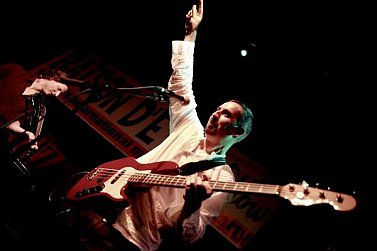 British jazz bassist Shez Raja confounds expectation in the best possible way. A scan of reviews and comments in the British press for the Shez Raja Collective (which included saxophonist Andy Sheppard and trumpeter Claude Deppa on the new album Mystic Radikal) refer to funkmeister Bootsy Collins and Marcus Miller (behind Miles Davis albums such as Tutu), Stanley Clarke and the Mahavisnu Orchestra as if lead by Jaco Pastorius.
And of course there are influences from Raja's Asian background (he studied tabla drumming) -- which doesn't quite explain the Afro-influence and steel pans on Mandala Girl, one of the standouts on Mystic Radikal. (Probably because Deppa was born in South Africa.)
Whatever it is Raja is doing, critcis are liking it as it bridges fusion and world music from a band which also includes electric violin.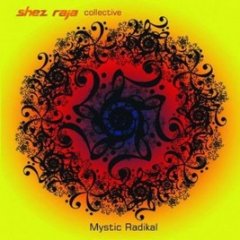 As reviewer George Mitton noted at All About Jazz: "Mystic Radikal is an exciting mixture that's all the more enjoyable because the constituent elements never seem forced or unnatural in combination.
"It's a melting pot, but without the political connotations of cultural friction. This is fusion music at its most straightforward and entertaining."
Born in north west London, Raja studied violin before picking up electric bass and at 18 moved to Leeds to study tabla and Indian music theory. He toured with Elephant Talk (a jazz/world music crossover group) and was in Loka whose album Fire Shepherds was well received at Elsewhere here.
By the time he hit London Raja was in demand as a session player and played Ronnie Scott's, toured with MC Lyte and formed his Collective in 207.
Mystic Radikal is the flexible group's third album and Guardian critic John Fordham noted "a Headhunters-like bravura to some tracks, and the unruly Mandala Girl and ethereal Beauty of the Beast close an album that warms up in imagination as it progresses".
Shez Raja comes to New Zealand for a short tour in late February/early March and will pick up local musicians Timothy William (award-wining pianist), Pascal Roggen (vioilin) and Steven Webster (drums).