Graham Reid | | 1 min read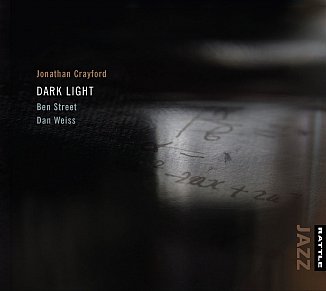 Since Auckland's Rattle label signed a deal with Wellington's Victoria University Press (VUP) it has become alarmingly productive.
Albums -- especially those on the Rattle Jazz imprint -- are starting to appear at what seems like one or more a month.
But that's not a complaint because the label's standards are impeccably high, and this piano trio album lead by the multi-faceted Jonathan Crayford (who is at home on Latin music as he is on soundtracks), is a quiet gem, easily amongst the finest in the imprint's extensive catalogue.
At time this errs towards the refined elegance of classical piano (the lovely Rita Finds the Light which is interrupted brilliantly by Dan Weiss' laser sharp drumming) at other times it gets funky (the bright and sprightly opener Skyscraper Scaffold which scuttles around the keyboard and deconstructs various melodies and rolling passages as it goes).
These seven pieces -- the longest at nine-something minutes being the poised but dark and spacious title track -- are full of surprises, astute moments of consideration and quiet (Galois' Candle which is masterpiece of blue understatement) and odd corners (Bikes in Space).
And it is a proper "piano trio album" in which pianist Crayford finds empathetic partners in New Yorkers Ben Street (bass) and Weiss.
If you thought that idiom had been played out then come back for this one. You will be surprised, engrossed, entertained and perhaps even somewhat in awe at what they manage within the format.
It's early days, but if this isn't New Zealand's jazz album of the year it could only be because the ever-popular Nathan Haines has relelased another album. Or Rattle Jazz pull another such nugget out of the bag.
Your listening really does start here however.
Terrific.