Graham Reid | | <1 min read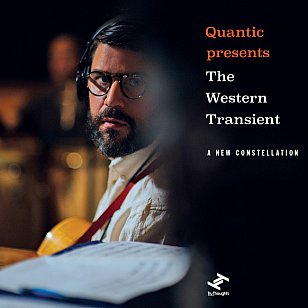 Will Holland -- aka Quantic (among other pseudonyms) -- is a facilitator as much as musician and here gathers a number of his LA jazz pals for an enjoyable collection which works a line between hipster vibe and some fairly traditional sounding charts (often with a supple Latin feel, which he explored more fruitfully and fully with his Quantic Soul Orchestra album Tropidelico in 2007).
There is a classy cool to Quantic's albums and this one is no exception, if a little less demanding and commanding than some of his (many) others).
British-born Holland has lived in Colombia and I believe is now in New York, but here it's almost as if he wants to evoke the breezy atmospherics of LA jazz-lite of the Eighties, albeit with a little more depth and push.
When the mood picks up (the bright Noreste, the Caribbean-influenced disco-funk of Creation East LA) this does make an impression, and the chipper Bicycle Ride is a standout for its funky familiarity given a spin with wah-wah guitar and horns.
But enjoyable as this is, it doesn't grab in the way some of his other albums have.
More for the hipster than the serious jazz listener, but none the worse for that.