Graham Reid | | 1 min read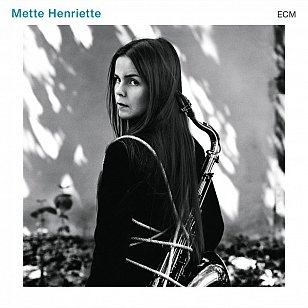 This late-twentysomething Norwegian saxophonist announces herself with this impressive double CD debut, which is all the more interesting for the questions it raises.
The first disc finds her with a pianist and violoncello player; the second with a 12-piece ensemble of strings, trumpet and trombone, bass, bandoneon, drums and piano (the superb Johan Lindvall as on the first disc).
So she walks a line between the tiny and focused pieces on the first disc (haiku-like musical impressions, many little more than two or three minutes long) and the "sinfonietta" pieces with the ensemble, some of which are fully fleshed out and others like discrete monochromatic tone poems of similar brevity to those on the first.
Titles of these pieces across the full sweep include (scrupulously lower case in the liner notes) But Careful, A Void, The Lost One, Veil Ever After, Strangers By Midday, Wind on the Rocks and other such evocative suggestions, which only add to the allure.
She also has an impressive sonic reach from the bruising free blowing on the abstract Wildheart with the ensemble (almost six minutes of oceanic piano, busy percussion and blasting trumpet alongside her) to the barely-present pieces on the first disc which are closer to something like Brian Eno's Music for Films.
As a composer/player she also layers her sax alongside trumpet and trombone and heavily plucked bass to create a jazz-noir feel on Strangers By Midday, and the appropriately entitled ? allows for discomforting scratches from strings and saw which sound like electronically generated sounds.
True comes off like a 48 second snatch of unformed play from a rehearsal.
Yes, music for imaginary films perhaps.
But there is also quiet beauty here -- notably on the first disc -- in pieces like the stately one minute piano piece of This Will Pass Too and equally measured But We Did, the latter again placing pianist Lindvall (whom you would hope might record a solo album soon) near the centre of the frame as brisk breezes of strings blow in behind him and her sax. Breathe evokes a wintry landscape with odd bird calls from her sax before the piece evaporates, unresolved.
For much of this music, especially the shorter pieces obviously, Henriette suggest more than she states (in her playing and compositions), and this album exists at the midpoint of written and improvised music, erring mostly towards the latter you suspect.
British critic Richard Williams has likened this to the music Wayne Shorter might make if he were born 25 years ago in Norway, but that seems a stretch. A better reference point -- given the sometimes austere character of her sound -- might be a more left-field and free version of the music of her countryman Jan Garbarek.
However you hear it -- and there is a lot to hear, the essence is in the fine detail on the first disc -- this is not just a daring debut, but raises those immediate questions about what directions she might go in from here.
She has sketched out a very large canvas to explore.