Graham Reid | | 3 min read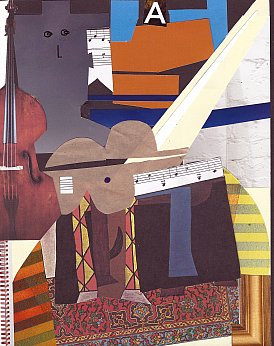 The jazz imprint of the European label ECM has a reputation for acclaimed saxophonists (Jan Garbarek, Charles Lloyd, John Surman, Joe Lovano, Steve Kuhn etc) and pianists (Keith Jarrett, Paul Bley, more recently Vijay Iyer, Marilyn Crispell and Marcin Wasilewski).
But it has also kept a roster of remarkable guitarists.
Some of these players were out on the edge like David Torn (especially when with Everyman Band in the early Eighties), others arrived at the label with an already established reputation, and some like Norwegian Terje Rypdal made their name on ECM. He's still there after 45 years and a couple of dozen albums.
Ralph Towner's crossover jazz-world music group Oregon had enjoyed more than a decade of credibility before it came to the label . . . but Towner had already been signed as a productive solo artist by ECM around the time Oregon launched itself in the early Seventies.
At a quick glance it seems he appears on almost 40 ECM albums.
For his most recent album Towner again explores the language of acoustic guitar on 11 originals, but the title track is his treatment of the beautiful ballad My Foolish Heart.
For Towner, the "seminal version" of this piece by the Bill Evans Trio (pianist Evans, bassist Scott LaFaro, drummer Paul Motian) on the '62 Waltz for Debbie album "set me on a course to try to attain the magic of this trio".
At the time Towner was himself a pianist searching for the same sense of almost holy silence and spaciousness in the Trio's interpretation. When he turned attention to guitar he "needed to know how it felt to inhabit such a reverent musical space".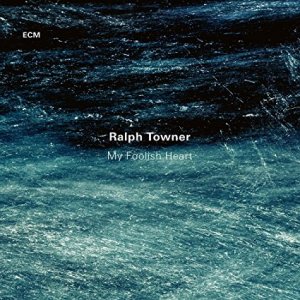 On this new album he keeps a similar stateliness and any small filagrees and embellishments are muted and well spaced.
The spirit of another great pianist, and labelmate, inhabits the equally restrained original Blue As In Bley, but here there is a more romantic quality evident in his tribute to the great Bley who died last year.
Elsewhere Towner brings a sprightly and folksy influence to bear (Dolomiti Dance, the jaunty Saunter), reflectiveness (Two Poets, the miniature Ubi Sunt) and distinctive but subtle folk/world music melodies (Pilgrim).
Clarion Call at the midpoint with its subtle chimes, stop-start melody and slightly whimsical quality is a highlight.
Given its restrained, acoustic nature, My Foolish Heart is an album which will charm guitarists (and possibly make a few want to give up) although some who have traveled the past few decades with Towner might feel that they know a few of these routes already.
Biding Time, by Ralph Towner
Another long-serving ECM guitarist is John Abercrombie who arrived at the label around the same time as Towner (they did a duet album Sargasso Sea in '76) and who has an equally long and diverse discography.
His quartet has had somewhat of a flexible line-up and now has Marc Copland (piano) alongside the leader and more established members Drew Gress (bass) and drummer Joey Baron.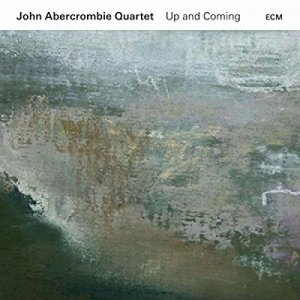 Such is the democratic nature of the Abercrombie Quartet's new album Up and Coming that it could almost be mistaken for Copland's group when his gentle solos emerge . . . but then Abercrombie's smooth, runny-honey tone reappears (with just a hint of astringency sometimes).
As with the Towner, the over-arching mood is one of restraint and mutual reflection, although the seven minute Silver Circle written by Copland gets a supple mood going with Baron pushing some emphasis into the groove.
Miles Davis' Nardis – a tune frequently played by Bill Evans – emerges from barely-there haiku economy by Abercrombie which then becomes fluid and genuinely swinging in lines flowing over Gress and Baron's locked-in rhythm. That's before Copland picks it up for a delightful solo with effortless changes of accents and a tapestry of chords and choppy-then-languid lines.
Copland's Tears is a minor mood reverie in the classic ballad mode and, as with Clarion Call on the Towner, is a mid-point highlight.
Both of these albums are by late career artists – Towner is 76, Abercrombie 72 – and find them in restrained consideration.
In the case of Abercrombie's Up and Coming – which opens with the superb Joy, imbued with a quietude which belies its title — it might have been interesting to hear a little crackling fire rather than the warm, slow-burning embers. But that is not his metier in this context.
So we immerse ourselves in these albums and take them as they are, not as we wish they might be.
Both are object lessons in nuance, refinement, thoughtfulness and sometimes even reserve.
ECM albums are distributed in New Zealand by Ode Records.