Graham Reid | | 1 min read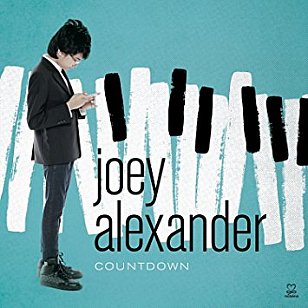 Indonesian Alexander is a child prodigy who caught the jazz world's attention as an 11-year old. He seemed a natural and had been weaned on his father's jazz collection. He played for Herbie Hancock, and Wynton Marsalis saw him on You Tube and invited him to appear at the Lincoln Center's gala programme . . . and he's appeared at Newport and other credible jazz festivals.
He's also been Grammy nominated, most recently for best improvised jazz solo for the Coltrane-penned title track of this, his second album
So the kid, now 13, certainly has the chops and the right attention . . . and on this album you'd not know by listening that he was so young.
With his small group (bass and drums, with soprano sax on his 12 minute version of Hancock's Maiden Voyage), he delivers a delightfully thoughtful treatment of Charlie Chaplin's beautiful ballad Smile alongside some standards (Monk's Criss Cross, Strayhorn's Chelsea Bridge), Marsalis' For Wee Folks and three originals, among them the swinging and gently exploratory City Lights and Soul Dreamer.
He brings home a wonderful blues tone to his own reflective Sunday Waltz.
Put aside his age – it's not a gimmick – and you'd still be impressed by this outing, even if it is fairly straight-ahead.
He may still be the sum of influences but on material like Sunday Waltz and Maiden Voyage you can hear him stretching himself.
There's a long future ahead and while young musicians can often burn out or fade away when their age ceases to be the talking point, there's plenty here to make you think Joey Alexander – real name Josiah Sila – has it in him to go a considerable distance.