Graham Reid | | <1 min read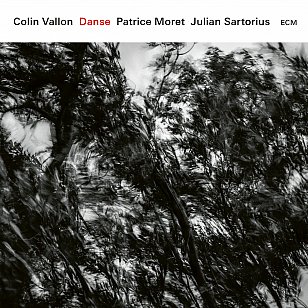 On the second album by this trio --- pianist Vallon and bassist Moret also having recorded in the quartet lead by singer Elina Duni, and together with drummer Samuel Rohrer – the intuitive understand between them is evident in the quiet explorations of melody.
There are few fireworks here but rather an almost meditative sensibility is in play for many of the 11 pieces (nine Vallon originals), although drummer Sartorius adds interesting accentuation (the title track, Oort) and Vallon gently tickles out tunes (the distant opening on the multi-layered L'onde which slowly grows in intensity and takes shape as Sartorius prompts from behind).
The six minute ballad Kid is an understated delight as Vallon weaves it from an almost minimalist, romantic melody into a sinuously more complex piece while never losing sight of its emotional centre and reverting to the minimalist repetitions to add gravitas.
Reste is a 90 second miniature with almost Americana folk references, Tinguely is an enjoyably eccentric piece of quirky passages, tickling percussion and prominent bass, and the penultimate piece Morn finds Moret using gentle arco behind the restful, pastoral piano.
One of the most delightful, lowkey and intelligent albums in the recent ECM schedule.
Recommended.