Graham Reid | | 2 min read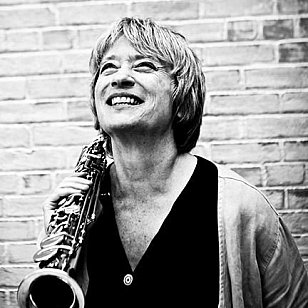 Even in the broad church that is jazz, soprano saxophonist/composer Jane Ira Bloom from Boston has stood out.
The early Eighties, for example, found her beginning her explorations of electronics as applied to her soprano, and later in that decade she was the musician commissioned by NASA Arts Programme for which she wrote and performed three pieces across which she deployed sax, tapes, electronics, a chamber group and a wind ensemble.
Perhaps it's no coincidence then that an edition of the Penguin Guide to Jazz on CD singled out her version of Lost in the Stars from her '83 album Mighty Lights with Charlie Haden, Ed Blackwell and Fred Hersch for special attention.
Or that in the early Nineties she did a terrific album (with Kenny Wheeler among others) entitled Art and Aviation, a conceptual series of pieces about flight which also closed with a version of Lost in the Stars where she again utilised electronics to achieve a distinctive tone.
Not that Bloom has her head in the clouds, so to speak.
Her crisp soprano tone can be unwavering and clear, at times almost glacially unemotional (deliberately so) or appropriately astringent, and at others quite romantically touching.
She also thinks beyond the standards – although is utterly accomplished on them – and into other synaesthetic relationships between the arts. For example, in 2003 her Chasing Paint album was subtitled "Jane Ira Bloom Meets Jackson Pollock".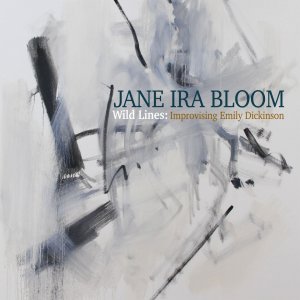 Her most recent album Wild Lines also looks to another art form for inspiration, in this instance the poems of the 19th century writer Emily Dickinson. Two years ago she won a prestigious award from Chamber Music America to create this large and integrated, and the result indicates their faith and investment in her was well placed.
Wild Lines comes as two discs, the first the pure instrumentals with her superb band of bassist Mark Helias, drummer Bobby Previte and the excellent Dawn Clement on piano.
The second comes with recitation of lines from Dickinson's poems by actress Deborah Rush in words and observations which which can be dry, thoughtful and sometimes ironic, as in the piece entitled Singing the Triangle in which the narrator reads Dickinson's joyful excitement at the arrival of the circus in her small town of Amherst, Massachusetts, an enthusiasm undercut by the observation that in this place "every little happens to distract us from our work".
Bloom captures the playful spirit of the circus, but also seems to keep in mind that line so behind the smile of the clown there is an emotional uncertainty in the mood she creates (that yearning, almost yowl, she drops in), and an even more uneasy mood explored in the downbeat and emotional standout Mind Grey River where the stalking bass and piano provide a brooding backdrop for her spare saxophone lines. It is chillingly full of tension . . . before she deftly softens the mood. And then they all take it back down again, even further.
Some of these pieces can also drive with passionate intensity (the cascading drumming of Previte propelling Cornets of Paradise and being ridden by the others into a swinging bop), arrive as sprightly tunes (One Note From One Bird) or convey a sense of quietude and elegant thoughtfulness (the delightful Say More).
Now in her early 60s, Jane Ira Bloom has been an educator as well as a performer and recording artist (for close to four decades) and, in a very real way, she is star.
The evidence is on Wild Lines and even further out . . . in the deep cosmos is an asteroid named 6083 janeirabloom.