Graham Reid | | 1 min read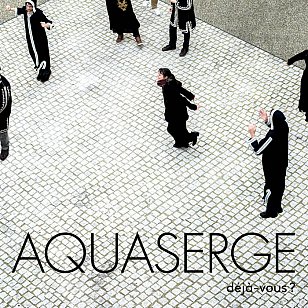 Here's one to have you racing to a web search because this French outfit can hardly be called a household name, although it seems they've been around for a decade, played in 10 countries, have won praise from Uncut and The Wire, and their last album Laisse ca etre was in a number of best of 2017 lists.
They are also the subject of new doco, of the kind that might appear in a film festival.
But at Elsewhere we come to them clean, no prior knowledge, and this live album which confirms them to be at the intersection of jazz, experimental psyche-pop, rock and . . . elsewhere, actually.
The nine-piece band with five horn players (three of them hauled in for these concerts) alongside electric guitar, bass keyboards, synth and vocals create an extraordinarily complex tapestry which has vague reference points in prog-jazz (Soft Machine), the discipline of Frank Zappa and funk-fusion.
Others made reference to post-rock, but whatever it is it certainly does rock.
Jazz purists will recoil at their take on My Funny Valentine however which mostly only bears passing resemblance to that Rodgers and Hart ballad, but is rather lovely in its own angular way.
There is a quirky humour afoot also (the chipper little La ligue anti jazz rock) and blistering guitars (Tintin on est bien mon loulou).
France, like Italy, has often spawned such genre-defying artists (Louise Attaque an old favourite) and this very much in the manner of expect-the-unexpected . . . but be prepared to be won over if your taste is eclectic.
Because these players are certainly that.