Graham Reid | | 1 min read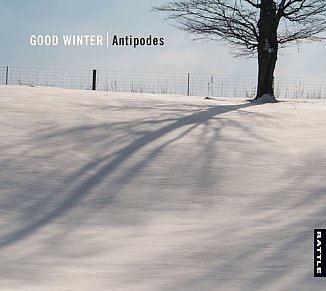 The name of this sophisticated, snappy and keenly intelligent jazz ensemble refers to the fact its members are from separate hemispheres; New Zealand and Australia, and Europe.
Worlds apart geographically but music transcends such distance and their clever arrangements for the sextet of rhythm section, guitar, piano, sax and trumpet pull towards a centre in post-bop, sometimes swinging arrangements and every now and again some hints of edgy free playing (Night Watch right at the end which sounds ripe for a remixer too).
All of which keeps not just the interest but ensures a enjoyably challenging listening experience.
Hipster Jam for example belies it's title which suggests a real cool workout, but instead is a measured exploration with a passage of delightfully spare but romantic piano from Luke Sweeting as its centrepiece; and Sympathetic Resonance opens with brooding bass by Max Alduca over which the gloriously mercurial guitar of Callum Allardice and Ken Allars' distant trumpet relocate it somewhere between the most refined evocation of the tonal sounds of early Pat Metheny and Jon Hassell, before it evolves in another direction again when Sweeting again takes it into intimate 2am territory.
There is a very measured feel to much of this: The evocatively spacious Cosmos builds to flashes of oppressive drama; and at the other end of the spectrum is Haritomeni which is a terrific arrangement for criss-cross melodic lines from Jake Baxendale's sax and Allars' searing trumpet while the whole thing is driven from the bottom by Aiden Lowe's busy but pinpoint drumming.
There is a lot going on across Good Winter.
And while, for many more mainstream jazz listeners this will present a challenge, anyone who has followed jazz down its offshoots -- and has heard impressive albums by the Jac which includes Baxendale and Allardice -- will find Good Winter a sheer delight where myriad reference collide and co-exist.