Graham Reid | | <1 min read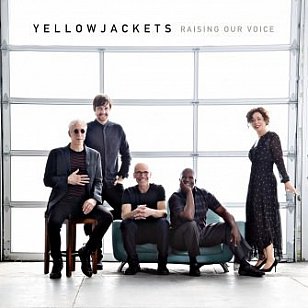 LA's Yellowjackets have been making a kind of fusion jazz – sometimes erring towards MOR jazz-lite, less frequently to a more soul/r'n'b sound – for well over 30 years and have witnessed a large number of players passing through the ranks.
In fact only keyboard player Russell Ferrante has gone the full distance.
The current quartet edition also features Luciana Souza on vocals (sometimes wordless, sometime in English and/or Portuguese) and includes new compositions by Ferrante and saxophonist Bob Mintzer (who has been in the band since '91) as well as some reconsiderations of earlier material.
But as pleasant'n'professional as this is – and Yellowjackets were most often that – there really is not a lot to sink your teeth into and you suspect it plays better in LA under clear skies and on a Cruise Jazz FM station.
Some really nice stuff here of course (Souza's Quiet and Solitude, both co-written with Ferrante) but certainly not a lot to hold the attention as it goes past leaving barely a trace.
Needless to say, the title is a complete misnomer.