Graham Reid | | <1 min read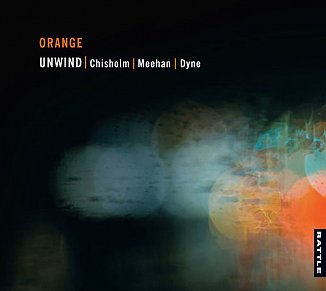 The Unwind trio are bassist/educator Paul Dyne, pianist/writer Norman Meehan and saxophonist/international citizen Hayden Chisholm.
That is quite an accumulation of jazz talent and, recorded at Orange Studios in Christchurch, these 10 pieces frequently attest to the ethos that less can be so much more. The three Meehan-penned openers for example are measured 2am ballads which are a very seductive entry.
Check out the languid seven minutes of Mendoza as the enticement.
And more follows at the midpoint with the gently walking Dyne composition Miracle which is an object lesson in their creative interplay which is so subtle as to seem effortless and leads to the final seconds of Chisholm's romantic denouement which stops just the right side of cliche.
Meehan's more playful Ms Mulgan follows (Dyne's supple work here a highlight behind the more prominent soloing of Meehan and Chisholm) and later Chisholm's Kind and Gentle closes this thoughtful selection in the manner its title suggests with the saxophonist slowly taking flight to the higher branches.
This is an accomplished if undramatic album which follows this trio's excellent Unwind debut of late last year, nominated for jazz album of the year.
Very pleasant.
The band's now-adopted name – which I once saw on a bed pillow in a spa-cum-luxury hotel – and the cover art probably says all you needed to know about the contents within.
This CD -- typically a high quality presentation from Rattle -- comes with a crisply shot 30-minute live DVD of Unwind which opens with the too-modestly entitled Placeholder by Meehan.