Graham Reid | | 10 min read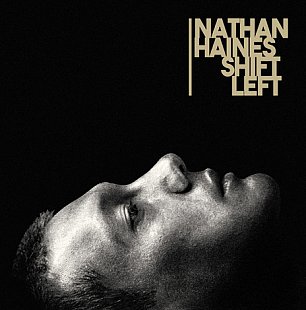 In late 2018, because I had been a great supporter of saxophonist Nathan Haines' debut album Shift Left when it was released, I was invited by Nathan to write an extensive liner essay for its expanded (with remixes) double-vinyl remastered reissue.
It was a pleasure to do so because this was an album -- still the country's biggest selling jazz album -- which was grounded in some classic jazz styles but incorporate elements of contemporary hip-hop. And it hasn't aged a bit, it still sounds excellent. It will be released on April 12.
Here is what I wrote and which is reproduced in the sleeve.
-- Graham Reid
.
.
Some albums are so locked in their time they merely evoke the past. Others however transcend their era and remain vital and engaging. Ironically, 25 years after its release, Shift Left -- the debut album by composer/saxophonist/producer Nathan Haines -- feels of its period yet as vibrant and fresh today as when it broke new ground in New Zealand music.
Shift Left was a subtle, astute meltdown of jazz and hip-hop by the preternaturally mature Haines – just 22 when he recorded it – and his fellow musicians whose diverse backgrounds came into play across the 11 originals.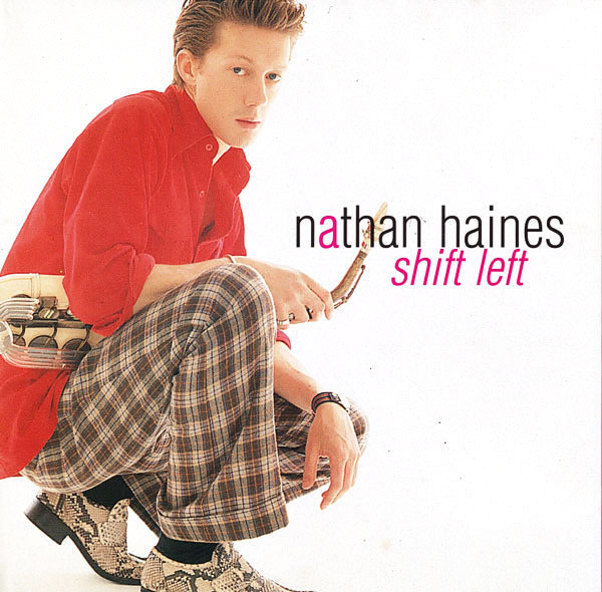 With this excellent remastered reissue – and three new remixes from drummer/producer Julien Dyne, Haines with DJ/producer Frank Booker, and P-Money – this innovative album sounds contemporary but also reminds one of the period which created it.
By the early 90s, those who'd made their jazz reputations in the 60s and 70s were still working, but the torch had been lifted by a younger, more hip generation which had studied Coltrane, Miles and Herbie Hancock, yet also grew up with turntables and rap.
Haines – with his guitarist brother Joel – came from the jazz side through their bassist father Kevin, college music classes and live work. He was gifted and after time in New York returned to New Zealand inspired by the Acid Jazz scene and the beginnings of hip-hop culture melded with live instrumentation.
He was offered a residency at the Cause Celebre club on Auckland's High Street by owners Simon Grigg and Tom Sampson who knew him from the bands Freebass and The Jazz Committee which had played there and other Auckland venues, earning a strong following. Next door to Cause Celebre was The Box where DJs ruled. A musical cross-pollination was as inevitable as it was exciting. The scene, and Haines, exploded.
With Grigg's belief in Haines and the enthusiasm of UK DJ/tastemaker Gilles Peterson in town playing The Box, Victor Stent of PolyGram signed Haines for an album, the first release on Grigg's Huh! label.
That was Shift Left which remains New Zealand's biggest selling jazz album.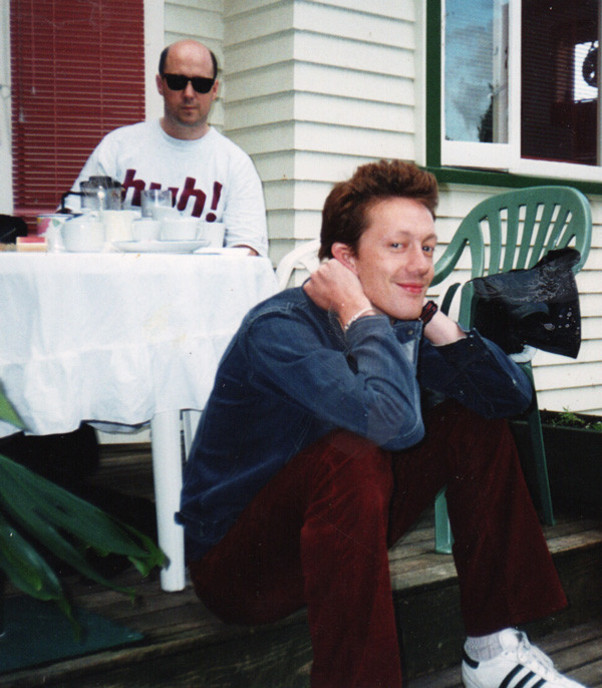 "To say Shift Left was a landmark in New Zealand music is an understatement," says Grigg, "but it didn't arrive out of the blue. The genesis came with the new generation, bands like The Jazz Committee and Freebass, both featuring the precocious, hugely talented saxophonist Nathan Haines and the equally talented Joel.
"What made Nathan and these players unique was the way they fused hip-hop and Urban Pasifika with experimental improvised jazz, often live at Cause Celebre in intense sessions that would sometimes not start until 1am and last until dawn.
"We knew this needed to be captured."
Shift Left was cutting edge but had deep roots, and – recorded by Steve Garden at Revolver then produced by Alan Jansson, James Pinker and Haines – it eased between genres. The presence of Manuel Bundy (turntables) and vocalists/rappers Sonny Sagala, Hame and Pauly Fuemana (two years shy of his global hit as OMC with the Jansson-produced How Bizarre for Huh!) had instant appeal for those influenced by international hip-hop.
The teenage Pete Wadams – soon to become P-Money, one of the country's premier beatmakers and producers – was immediately won.
"I was in Papakura High when I saw the video for Lady J. It was one of a small handful of local videos I thought on a par with what I was listening to from overseas. I'd put it in a similar category as [Branford Marsalis'] Buckshot Lefonque, Miles Davis' Doo-Bop and the jazz hip-hop crossover like Brand New Heavies, Jazzmatazz and Guru.
"It was very impressive and one of the few local releases that inspired me. It was jazz and hip-hop melded, and local guys doing it".
DJ Sir-Vere (Phil Bell) concurs: "Shift Left was a real bombshell for me. When I heard Manuel's cuts and Sani's smooth lyrics over a sublime bed of hip-hop infused jazz on Lady J, and then realised it was all crafted by Nathan, I had to discover more. Sonovabitch and Twelve with Pauly and Manuel pulled me further into Shift Left's web."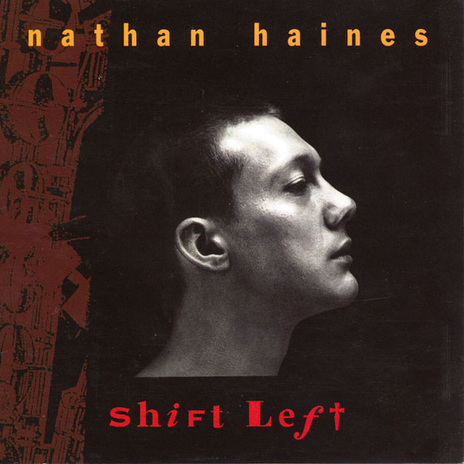 Given it was so innovative, it's fair to ask Haines if this was his initial vision.
"Yes it was, because I have a cassette given to me recently of the original analog demos I recorded early in '94 at Joe Gubay'sstudio in Devonport.
"Joe had amazing vintage gear, an Ampex two-track, vintage mikes and an old Neve desk. We crammed into his home studio in Devonport, string section and all, and recorded everything live to tape. When Gilles Peterson said to Victor, 'You should sign that kid', Victor gave me $1000 to record these demos. When I listened to them recently I was amazed how close some were to the album versions, really similar."

Haines says Mickey Ututaonga on drums, Miguel Fuentes (percussion) and bassist Richard Hammond were integral to his conception: "I remember writing some of the demos. I'd been living on and off in New York since 1991 but when in New Zealand I shared a flat in Courtville Apartments with Peter Urlich. I had a little Sequential Circuits Six-Trak analog synth with a very simple on-board sequencer. I sketched out ideas and chord sequences on that then gave those to pianist Kevin Field. We even used it on the album, you can hear it on East River Drive and Chinese Burn. Where it is now I don't know!"

After playing at the Auckland City Art Gallery with two drummers, Ututaonga and the late Tony Hopkins, Haines invited Hopkins to the sessions to add "jazzy rides" over Ututaonga's "really solid drums."
"The thing that blew me away when I listened to the album recently was how good the rhythm section was. The real sound of the album for me was them, that solid groove. With that going on you could do anything over the top and it would sound good."
"And there's Kevin [on Fender Rhodes and piano] who I played with in the London Bar on Queen Street. We were driving past it the other day and I said to my wife, 'I learned how to play jazz there with Tommy Adderley, my Dad, Tony Hopkins, Murray McNabb, Frank Conway and Kevin."
The initial recordings by Garden at Revolver were "a magnificent job" says producer Alan Jansson. But Haines, Grigg and Stent weren't happy with them. Jansson – who had produced Proud, An Auckland Street-Soul Compilation which sprung the hit In the Neighbourhood by Sisters Underground – was approached to work on it with James Pinker.
Jansson admits he "didn't know anything about jazz and initially didn't want anything to do with it. I loved Nathan and didn't want his baby to be my bastard".
But through meticulous work in transferring the original analog recordings from a Studer 24-track onto a Fairlight in Jansson's Uptown Studios, and three months of Haines and Jansson fine-tuning the sounds and spaces with some judicious overdubs, Shift Lefttook shape.
"I thought this was a new medium," says Jansson. "He hadn't exactly broken the rules but bent them so far it became a whole new thing."
Haines recalls while aware of Proud's merits "my production chops were in a different place. I didn't have any! However when I listen to the choices I made they worked because the musicians were so good. But it was more intuitive than anything else."
His key influence was the first Roots album Organix which Gilles released in the UK on his label Brownswood. I remember playing that to Steve Garden and saying I wanted the album to sound like that. There was scratching with live drums, that was in my mind."
"Some of the success Alan had with OMC was down to Pauly and his charisma and their song writing, but it was also Alan's mixing. He's got an incredible sense of what's right. It was great to work with him again on this reissue. He's very analytical in the way he approaches mixing, he doesn't see styles which is how normal engineers work. He's got real ears."
This reissue you now hold – remastered onto analog tape by Angus McNaughton – transcends the limitations of the time and is slightly tweaked in places.
"Manuel always thought his scratching was too loud," laughs Haines, "and Alan said it was probably our mistake. We mixed it like a lead thing whereas they should've been in the background. So we've adjusted the levels on pretty much all the tracks Manuel was on, added reverb here and there as the original mixes were quite dry. But some we haven't touched at all."
Attention also alights on the remixes, among them Lady J by Haines' longtime friend and occasional collaborator P-Money.
"When this reissue rolled around Nathan asked if I'd like to do a remix," he says. "Well, he'd played at my wedding so I owed him a favour and said I'd like to do Lady J because it was the first I heard and has a special place in my life."
He acknowledges he initially thought to "sample pieces of the original and make it somehow more like a current club or dance record, more upbeat and modern. I tried that and failed,. Nathan suggested something more hip-hop and what I was known for. So it was back to the drawing board".
"I was thinking, 'Where was my head at in '94?' And if I'd had the opportunity to work on the original song what would I have done? So I approached it like that. It's my version of 1994," he laughs.
"I've made more of a feature of the raps and put it more into a hip-hop structure, but you can hear Nathan's horn and what he played on the original. I removed the original drum track and put my own on, then mixed it differently and tuned it down a bit. I treated it as if I'd found the Lady J record and wanted to sample it and turn it into a rap song."
As to the Haines-Booker remix of Twelve which originally featured Pauly Fuemana, Haines says "the only thing we kept was the strings which sounded beautiful when myself and Alan pulled them up from the original album's stems. Frank sent over his beats which were at 119 bpm, slightly faster than the original tempo with some of the original Rhodes, but I decided early on to replace pretty much everything. I got Kevin Field to do new Rhodes and ARP bass and gave my brother Joel the opportunity to do new guitars. He really surprised me by using his acoustic.
"I spent close to a month on the remix and mixed it down with Alan at Uptown which was a trip back in time as it was almost exactly 25 years ago since we first worked together. This remix was something I would've liked to have made all those years ago, but didn't know how!"
The remix by producer/ multi-instrumentalist Julien Dyne – like Haines, the son of an acclaimed jazz bassist (Paul Dyne), and who has played with Ladi6, Opensouls, Avantdale Bowling Club, numerous international artists and with albums under his own name – is a daring and funky reinvention of Epiphany which closed the original album on a more stately note.
And the album's title? Haines always loved Pat Metheny's Offramp album "and as we were making this album I was in my car somewhere and we hit roadworks. A sign said 'Shift Left'.
"I thought, there's my album title. I never like to say I'm 'right' about anything, so Shift Left as a title has aged well, even though it doesn't really mean anything."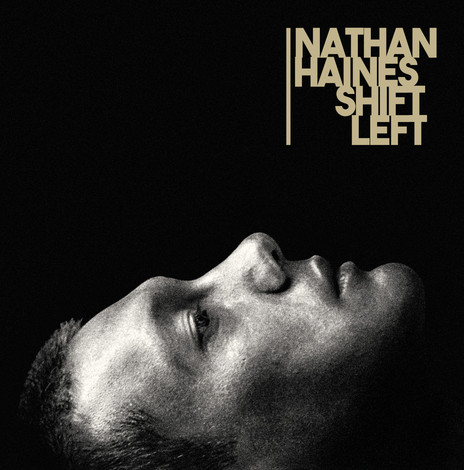 So here – again – is Shift Left, a classic New Zealand album, which gave Haines a musical passport and a new life in London via the album's UK release on the prestigious Verve label.
"Twenty-five years on Shift Left still has that revolutionary freshness," says Simon Grigg. "I'm immensely proud of the part I played in this."
DJ Sir-Vere calls the album "timely, innovative, well-crafted and inherently Polynesian in style . . . a music document that stands the test of time."
"It sounds awesome," says Alan Jansson. "With new technology you can do so much more than we could back in those days."
Last word goes to Nathan Haines: "The year after it came out it was awarded Jazz Album of the Year, but in my impetuous youth I didn't want to know about it," he laughs. "I'd moved on and found the album dated.
"But this remastered, slightly remixed version seems more modern to me. It was great myself and Alan were able to address things we weren't happy about. What I hear in the album 25 years later is how good the band were. I was really very, very lucky to have those guys playing my tunes and making my vision a reality."
Graham Reid
December 2018
There are interviews with Nathan Haines and album reviews down the years at Elsewhere starting here.
LIVE DATES:
Friday, 23 August | The Opera House, Wellington
Saturday, 24 August | The Civic, Auckland