Graham Reid | | 1 min read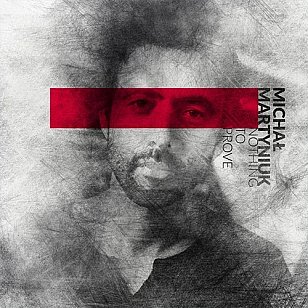 Michal Martyniuk is a composer/keyboard player who divides his time between Poland and Auckland, completed his music degree at the University of Auckland and has played with Nathan Haines' band.
This album however was recorded in Poland last year – he'd been absent for almost a decade – and appeared the SJ Records label there.
Here is an interesting line-up of Polish and New Zealand performers: saxophonist Jakub Skowronski, guitarist Kuba Mizeracki, bassist Bartek Chojnacki and Kuba Gubz on drums form the core with Martyniuk. The New Zealand contributors are percussionist Miguel Fuentes (who appeared in Haines' early bands) and singer Tama Waipara on judiciously placed backing vocals.
There is a mature elegance about Martyniuk's compositions and the way the band realises them, with guitarist Mizeracki offering some beautifully fluid and yearning playing on the expansive title track which also comes with some real grit as it progresses.
This is classic jazz as many would understand it -- intelligent compositions, all the players on the same page, a quiet sophistication and a touch of melancholy (the moody passages and spare melodies of Otherside) – and a depth of knowledge from these younger players which is quite extraordinary.
Martyniuk only played one gig in Auckland last year (with Haines as guest) and the album wasn't "released" here (of course it is on Spotify and iTunes). He heads back to Poland where the album was nominated in Polish jazz awards.
Let's hope he comes back here and plays around, he is a considerable talent to have flown so low under our radar.