Graham Reid | | <1 min read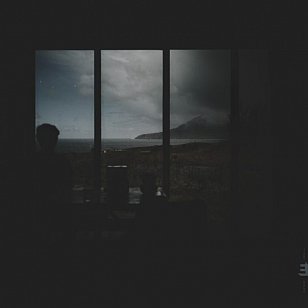 Say "Norwegian jazz" to most and the most immediate response from most would be of emotionally frosty ECM albums and brusque tonality from the saxophone.
This established duo however of pianist Dale and saxophonist/clarinetist Roligheten – who were previously known as Albatrosh and who have has separate careers – deliver something considerably more warm, melodic and, in the case of Just Woke Up, whimsical and joyful.
The album's title is less about evoking those moods which accompany a farewell than announcing this as something different from their previous solo or collaborative work, a departure into a direction where harmony, melody, assured interplay between equals (three compositions apiece, two co-writes) remains central.
There is delightful quiet and introspective playing here from Roligheten – Take Me Home which is neatly undercut by darker currents from Dale – but the overall sense is of two players in constant and comfortable accord on impressionistic pieces inspired as by Nature – which they have a lot of in Norway – Celestial Bodies and the swirling and rippling energy of Moon Jogger – as by emotions (Reflection).
You can rest into it on Spotify here but it is also available on vinyl, CD or download from Britain's excellent Edition Records which specialises in jazz with a European consciousness.