Graham Reid | | <1 min read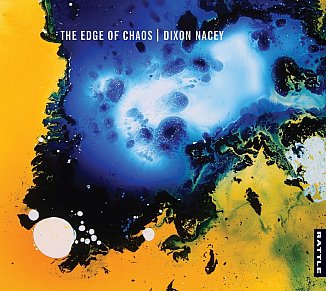 Auckland guitarist/composer Dixon Nacey here with the usual suspects/fellow travellers – saxophonist Roger Manins, keyboard player Kevin Field, bassist Olivier Holland, drummer Andy Keegan and guest vocalists on one track -- slides effortlessly between shapeshifting jazz-rock (Habituation), bouncy bop (Bench Wrecker) to delicacy (Etiquette, which suggests he could do a refined version of Come As You Are if he so chose).
The gently exploratory Taupo with singers Jonathan Leung and Chelsea Prastiti is a delightfully mystical piece, and the understated Ballad 2 is a real highpoint for all the players..
Although Nacey says in the liner notes this project began as a project for his Masters at the University of Auckland this doesn't feel like a calling card of styles or an academic exercise. Credit for that must also go to those other musicians who bring some real empathy to these tunes.
Their solos are refined and supportive (Holland on Taupo, Manins on Etiquette, Field on Sketchy by way of example) but this is also very much the confident leader's album and although he says the title reflects how he felt pushed to his limits it never sounds like that.
You can hear this album at Rattle's website here.
ELSEWHERE ENCOURAGES ITS READERS TO SUPPORT NEW ZEALAND ARTISTS BY BUYING THEIR MUSIC DIRECTLY RATHER THAN STREAM THROUGH SPOTIFY WHERE THEIR RETURNS ARE NEGLIGIBLE