Graham Reid | | 1 min read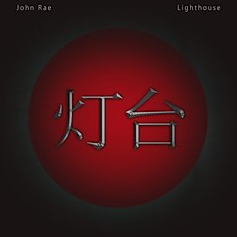 Recorded in Rotorua and inspired by the traditional music of Japan, this album lead by
the highly qualified drummer John Rae
manages to exist somewhere between world music-cum-jazz, meditative classical music and exotic minimalism.
As much as the compositions, the success of these often simple tunes which are stretched and embellished is also down to the small ensemble of pianist Ben Wilcock (Bella Kalolo), vibes player Michael Barker (John Butler Trio, Split Enz, Swamp Thing), saxophonist Dan Yeabsley (Fat Freddie's Drop, Twinset) and bassist Patrick Bleakley (Jonathan Crayford).
All bring life to material like the sprightly Seato or the more dark timbres of Soran Bushi which stalks menacingly over bass and piano before given lift by Yeabsley.
The lengthy exploration of Omoide (Song of Remembrance) is a lovely piece which might have benefited for a slightly lighter touch but Suki which follows gallops out the gate like an efficient train over a repeated piano part while Barker's vibes add a lighter touch.
The final piece Aishiteru might be inspired by traditional Japanese song although it opens more like a klezmer piece which has jumped the tracks and into this context.
An interesting project and these pieces are at their best when quieter and more reflective.
You can hear this album at Spotify here.
For more on this and other albums on the label see here.