Graham Reid | | 1 min read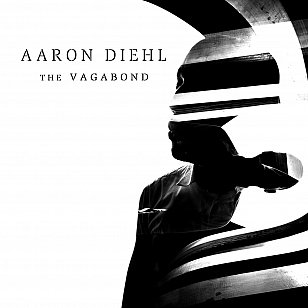 In a classic trio setting with bassist Paul Sikivie and drummer Gregory Hutchinson, the classically-trained and award-winning jazz pianist Aaron Diehl – still only in his early Thirties – here delivers an elegant, inventive third studio album.
It touches obliquely on his broad range of influences, from Art Tatum and the more mainstream but often overlooked style of Oscar Peterson (alluded to on the swinging Magnanimous Desire) to his rendition of pieces by Prokofiev (the emotionally bracing March from Ten Pieces for Piano Op 12) and Philip Glass (the measured Piano Etude No 16 where the left-hand minimalism is relegated by a strident and almost declamatory melody given lightness by Hutchinson's clever rhythmic inventions in the first half).

The Glass is perhaps the least of these pieces however and Diehl's originals like the measured stalk into the increasingly busy ballad Lamia, the poised but Gordian title track and his treatment of John Lewis' Milano count among the best.
He also keeps you aware of the breadth of his interest and capabilities in a lovely seven minute exploration of Sir Roland Hanna's A Story Often Told, Seldom Heard.
Aaron Diehl is the real deal and with ease he confirms what Leonard Feather used to say, that jazz was the classical music of the 20thcentury.
And he's making it in our time.
You can hear this album at Spotify here or buy the vinyl edition at Southbound

Records in Auckland who stock a great range of music such as this.
Their website is here..