Graham Reid | | 1 min read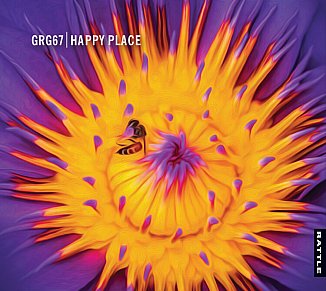 This Auckland jazz group with what looks like a personalised plate for a name, impressed mightily with its debut album The Thing two years ago. And at that time we noted the credentials of the players, notably saxophonist Roger Manins who here again writes most of the pieces.
The same quartet appears here – Manins, guitarist Michael Howell, drummer Tristan Deck and bassist Mostyn Cole – for another fine and edgy collection of material recorded and mixed by former Auckland Uni jazz student (and member of the Beths) Jonathan Pearce.
This album however isn't simply more of the same but in many places a considerable leap into more challenging and extended interplay, notably on the first three tracks.
And especially on the spring-heeled, Cole-composed Birdhouse which steadily extends the contract of Ornette Coleman's harmolodic ideas forwards into exciting free interplay (especially between Manins and Howell) and backwards into ensemble work.
A standout is 911 at the midpoint, a spare then expansive Manins ballad where the subtle undercurrents from Deck increase in dramatic urgency (as befits the title) and by the centre of its evolving eight minutes it is resolving into an expressive tumult. As the saxophone siren pulls back there is a sense of gentle resolution.
MayWayDay is quite different from its surroundings: an almost fundamental North African kind of funk beamed in from the early Seventies and held down by Cole and Deck with sci-fi guitar.
There is considerable whimsy in Manins too: on the last album there was Chook 40 and Crab Empathy, this time we have Chook Empathy (which gets a difficult conversation going between sax and guitar) and the equally busy I Got Chicken.
The final piece here is a considered, almost film-noir interpretation of Hine e Hine which, like its predecessor did with Psalm, closes the album on a reflective note.
Last time we noted that the album The Thing was submitted as part of Manins' doctorate.
We're pleased to report he is now Dr Roger and well, well, well, he's feeling fine . . .
.
To hear and buy this album go to the Rattle website here.
.