Graham Reid | | <1 min read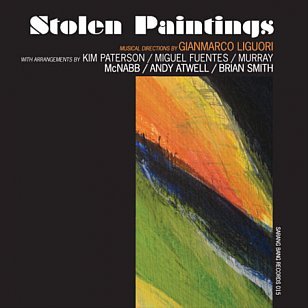 Some weeks ago I mentioned having seen the group Dukes of Leisure play at the Auckland Observatory Skydome. On the same bill was Salon Kingsadore, also enjoying an appropriately spacey venue for music that took off on instrumental astral flights. Liguori is the guitarist with Salon Kingsadore but here leans more towards jazz than setting his controls for the heart of the sun.
He called on his former trumpet tutor Kim Paterson, who got out his contact book and called sympathetic players such as keyboardist Murray McNabb, saxophonist Brian Smith, bassist Andy Atwell and percussionist Miguel Fuentes. Influenced by soundtrack composers -- Ennio Morricone, Piero Piccioni -- whose work complimented the visual work of film directors, Liguori crafts music which is evocative, often has a vibrant Latin feel to it, and generously lets the other musicians have plenty of space.