Graham Reid | | <1 min read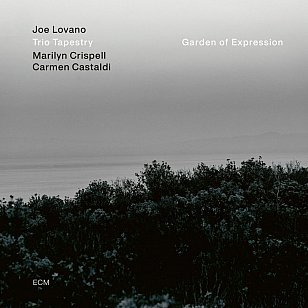 Sometimes billed as Trio Tapestry (or Joe Lovano Trio Tapestry), this triumviratee of jazz talent (saxophonist Lovano, pianist Marilyn Crispell an drummer Carmen Castaldi) on this second album for ECM epitomise both the mature elegance and the exploratory freedom these players are capable of across eight originals by the nominal leader.
Because of the lightness of Castaldi's touch on the openers Chapel Song and Night Creatures (the latter opening with beautiful understatement by Crispell), there is a weightless quality at work.
However with the midnight-blue ballad West of the Moon and the darker title track, the moods become deeper and more shadowy, and Treasured Moments at the midpoint is ethereal, slightly suspenseful chamber-jazz.
Although this is improvised music, the players have such a sure sense of melodic invention and respectful, quiet interplay that these pieces become journeys for listeners prepared to free themselves from the bonds of expectation and simply enjoy the passage.
The 10-minute Zen Like at the end is often so spare it is barely there.
A beautiful album.
.
You can hear this album at Spotify here