Graham Reid | | 1 min read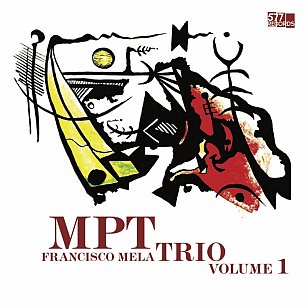 Those who have read Elsewhere's previous reviews of albums on New York's 577 Records will be aware that the labels release can often be challenging free jazz.
This debut by the MPT Trio – drummer Francisco Mela, tenor player Hery Paz and guitarist Juanma Trujillo – is certainly in that zone, but . . .
The buoyant opener Calipso (sic) has the kind of bounce and warm appeal of Ornette Coleman's Virgin Beauty album with its woozy rhythms and sliding melody; the nine minute-plus Suite for Leo Brouwer (the legendary octogenarian Cuban composer/guitarist) is a heartfelt and respectful composition with Trujillo's sometimes discordant guitar adding extra spice (think Jean-Paul Bourelly, James Blood Ulmer in a tropical garden, Bill Frisell); and the brief Whisper is pretty much that.
Their original Naima is a measured ballad.
So far so approachable.
But yes, Sustain is more out there in its abstraction (no problem for Bourelly/Ulmer/Frisell and Coleman aficionados however), and both Vino and Baldor are more challenging in their energy, angularity and attack.
And newcomers to the genre -- unless they have immersed themselves in free form Hendrix solos -- shouldn't start with the gristle and sinew of the closing track El Llanto de la Tierra (which appens to be this writer's track of choice!)
But overall this trio's debut is much more approachable than many of the others on 577 which Elsewhere has reviewed.
It is however, mostly free jazz . . . but it drove this listener to Venezuelan Trujillo's own 2018 quartet album El Vecino.
Check that out too.
.
You can hear and buy this album at bandcamp here