Graham Reid | | 1 min read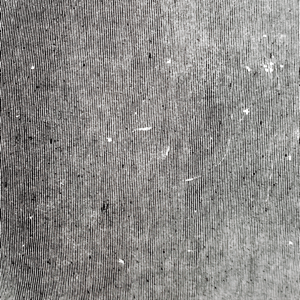 The American husband-wife team of Mimi Parker and Alan Sparhawk have built their alternative credentials over three decades now from a kind of slowcore guitar and casually melodic sound (elevated by Parker's terrific vocals, which in another context, could be profitably deployed in alt.country) and towards an increasingly experimental sound of distortion, surface noise, silences and scratching as on their Double Negative album three years ago.
Which probably sounds awful . . . but for those who have become attuned to an appreciation of such things as much as actual songs – we here would point to the sonic textures of New Zealand's rotor – there can be real beauty (albeit damaged) in such an approach.
Low are not an easy proposition, but they are never less than interesting.
Here, as on Double Negative, they throw down the gauntlet with the opener White Horses, an abrasive assault with their impressive vocals – which, believe it or not, are closer to Neil Finn than some would admit, and there's a song there too – over a repetitive, bruised beat of distortion which increases in intensity to bury them beneath a landslide of sonic gravel before a segue into the beautiful I Can Wait.
Welcome to the Low end theory of meaning?
Here too are All Night and Hey which are akin to dream pop (sans guitars) delivered in Cinemascope, and Disappearing which might be an Eno-ambient pop ballad . . . but all come with a wire-brush scrape of looped distortion.
Some might, with justification, argue that this is deliberately damaged beauty, as if Low recoil from their natural abilities with strong songs – Days Like These and Don't Walk Away here – and rolling melodies.
Maybe, but they've shown no sense of retreat from this demanding frontline.
Beauty irritated.
But for many just irritating?
.
You can hear this album at Spotify here