Graham Reid | | 1 min read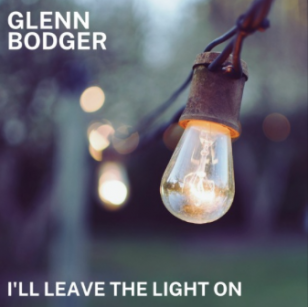 Christchurch's Glenn Bodger was the singer in the Nineties Auckland rock band Braintree which recorded for Murray Cammick's Wildside and played extensively.
On various instruments (notably acoustic and electric guitars) and with producer and multi-instrumentalist Darryn Harkness (Braintree, From Scratch, New Telepathics, Loud Ghost etc), Bodger here opens with a challenge: the eight minute title track which meanders a bit too much to be fully convincing.
It actually sounds like two discrete and pretty good songs of yearning (absent lover and something more observational), Bodger really committing to the latter with his leathery vocal.
After that opening dare the album takes shape in strong pop-rock driven by acoustic guitars: the catchy and social comment – which you may not agree with – of All's Well Down Orwell's Well with a clever pause after "staying silent" and some augmentation from keyboard; the appropriately driving People Marching; the almost anthemic After I Am Gone (Father to Son) . . .
By dialing down from the rock attack Bodger allows his distinctive voice to propel these songs to give them added impact (the lengthy Savior) and acknowledging his roots in Nineties indie.rock in the manner Chris Cornell's later career.
His religious faith comes through on Savior and Yeshua (the Hebrew name of Jesus).
This collection of emotionally direct originals might have benefitted from a more dynamics and some refinement, but there's no denying their inherent strengths.
.
You can hear and buy this album at bandcamp here