Graham Reid | | 1 min read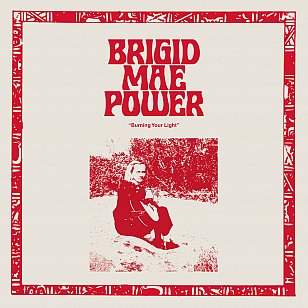 Irish singer-songwriter Power released a universally acclaimed album Head Above Water last year which garnered her considerable attention, even though it was her third album.
She had also released a number of EPs and this, having just six songs (five covers and a traditional song). But at 27 minutes it's about the length of many albums which pass our ears so . . .
This is quiet folk (mostly just her voice and acoustic guitar) which opens with Townes Van Zandt's I'll Be Here in the Morning where the purity of her voice conveys the simplicity of the warm sentiment, and her treatment of Dylan's One More Cup of Coffee touches on the exotic elements of the original without overstating them.
Aretha's It Ain't Fair – which had Duane Allman and King Curtis on the 1970 original – doesn't aim for the aching soul and righteous but sad indignation of the original (which channeled the mood of the civil rights/Black Panther era) as she takes it into a kind of pure, holy folk and it comes off more like a complaint.
Jason Molina's Didn't It Rain (for his band Ohia) adopts a similar approach to better effect and the drone behind her on the traditional May Morning Dew grounds the piece and is a standout here.
So folk from Townes and Dylan, touches of Celtic soul . . . and she closes this brief but enjoyable journey with an interpretation of Patsy Cline's Leavin' on Your Mind which is just heartbreakingly lovely.

.
You can hear and buy this album at bandcamp here.
But it is also available through Southbound Records, Auckland.