Graham Reid | | <1 min read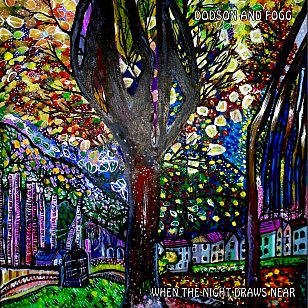 Our favourite British alt.folk duo – who is actually a solo artist, Chris Wade -- returns with this modest five track release, once again wrapped in colourful artwork by Wade's wife Linzi Napier.
This time out there is a discernible bluesy/JJ Cale quality about the first two of these songs (the title track and It Ain't Up To Me) but thereafter Wade reverts to his appealing lightlydelic folk style for Take a Look at the Sky with those subtle Indo-folk elements in his guitar solo, then a nudge towards his drone-folk-meets-pop (Why Don't You Come Inside For a While).
The closer Magic is a gloom-folk instrumental which seems to peel of from the traditional In the Pines and go to an even darker place.
Over the years Wade has worked with members of the former Incredible String Band, Nigel Planer (Neil in The Young Ones), violinist Scarlet Rivera, Toyah and many others.
He has won plaudits from the British press and is certainly prolific. His website lists more than 40 albums . . . and he writes and illustrates his own books, and does photography too.
We've written about Dodson and Fogg quite a few times, and he is well worth discovering.
.
You can buy and hear this EP at bandcamp here, and look around a lot of good stuff there