Graham Reid | | 4 min read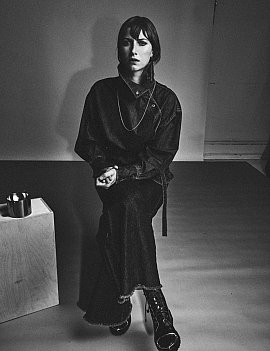 From time to time Elsewhere will single out a recent release we recommend on vinyl, like this one which comes with the lyrics and a gatefold sleeve.
Check out Elsewhere's other Recommended Record picks . . .
.
One of the most defining if divisive moments in Aldous Harding's international career came when she appeared on Jools Holland's British music television show Later in 2017.
With only spare piano accompaniment and few bodily gestures, Harding delivered her extraordinary Horizon with gurning facial expressions and wild eyes.
No sooner did the clip hit the internet that Facebook – the megaphone for the older demographic, many of whom had shown no interest in her previously – lit up with keyboard derision.
Yet it's a compelling performance, hard to look away from, and in its own way as ground-breaking and memorable as Kate Bush's Wuthering Heights or David Bowie's Heroes.
Harding understood the power of physical stillness in the visual medium and brought that same quality to bear for her clip of The Barrel in 2019 which let the innate power of the song be central. Until it went wonky two-thirds the way through.
The Barrel won that year's APRA Silver Scroll (songwriting) award, a testament to her ability to craft distinctive and melodically engaging material which went beyond the constraints of standard pop.
Already her new album Warm Chris, once again with British producer John Parish and recorded in the famous Rockfield Studios in Wales, has been hailed as album of the month by Britain's Mojo ("a dazzling performance") and Uncut("defiantly peculiar, venture into her total immersion world and one must accept there is no map").
Her two most recent clips for Lawn and Fever off Warm Chris again offer slightly disconcerting visual places of quiet and concentration in a rowdy pop world.
Harding has mastered the art of intimate recording and idiosyncratic videoswhich are home territory for her mysterious, sometimes surreal, songs.
Live however she needed a small environment to create a sense of occasion.
Big outdoor shows like Womad (where she appeared in 2017 on the main stage) and Auckland's Laneway (2018) are not for this music which demands attention.
However as the biggest name on the bill – yet playing the shortest set -- at the Flying Nun 40th anniversary concert last year, she had the faithful in her hand. These were her people.
Her incremental growth means she now commands a huge following: her European tour this year has already taken in Europe (Prague, Warszawa, Copenhagen and Stockholm), then she moves to the US (including the lovely Wiltern Theatre in LA and the Fillmore in San Francisco) with Bristol's O2 Academy, the Brighton Dome and London's Barbican and other large venues confirmed for next year.
Over four albums, Harding has built a loyal following internationally and
although comparisons with Lorde -- this country's other conspicuously fetedexport -- are unfair and irrelevant, they will be made: Lorde who came out of the gate at a canter then a gallop; Harding at a steady trot.
If Lorde has maintained her musical integrity but with inevitable, diminishing sales returns since her breakthrough, Harding has followed a similar trajectory to Britain's P.J. Harvey (with whom producer Parish also worked) in her assured build towards establishing a distinctive, singular musical persona.
Warm Chris is a kind of pop apotheosis for the now Cardiff-based singer-songwriter who grew up as Hannah Topp in Lyttelton.
As with Bob Dylan and Kate Bush – and at the bottom of this particular totem pole, Noel Gallagher in the Oasis years – Harding sometimes seems to choose words which are more often allusive than specific, deployed for sound and effect than particularity. If the lyrical details can seem disjunctive, it's the overall effect of the song she aims for, as on the reflective Bubbles which sounds ineffably sad.
The listener shades in meaning on the simple and charmingly shuffling folk-pop of Tick Tock, for example: "Oh the dirty of it. Ripped the label. You were the chosen man. Holy!"
And on the title track: "I look away. Have I had a wicket on me all day? I love watching paper planes burn out there".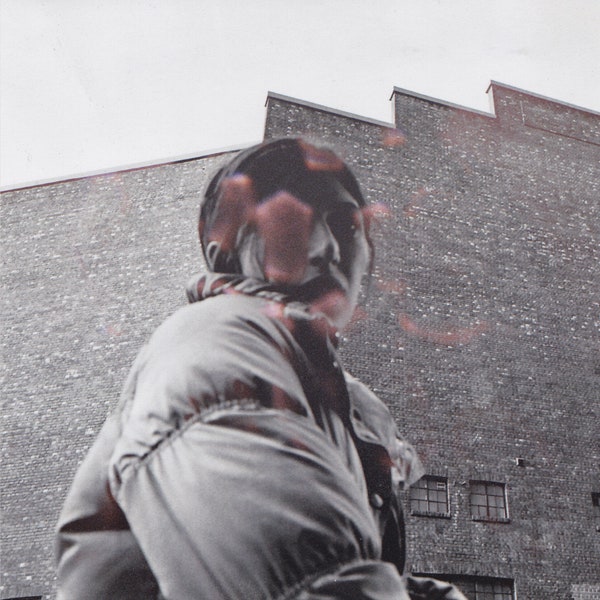 In its arrangements, Warm Chris is understated: the opener arrives over a simple keyboard rhythm before becoming a beguiling tune with Harding's delivery at times echoing the weariness of its title; the title track is a fragile folk song over tickled acoustic guitar occasionally interrupted by short punctuations of electric guitar chords; Lawn has supple rhythm driven by jazz drummer Seb Rochford (four-time Mercury Prize-nominee); Staring at the Henry Moore draws a line between her folk roots and languid, coquettish French pop of the 60s.
That folk tradition resonates most obviously on her original She'll Be Coming Round the Mountain which comes from the same musical source as Neil Young's early acoustic albums.
Such embellishments as there are (saxophone, horn arrangements, electric guitar) are as subtle as Harding's vocals, which only sound forced on Passion Babe.
As always, she turns the cadences of conversational speech patterns into subtle melodies, or drops in an understated line repeated to create a hook which isn't quite a chorus: "Come back, come back and leave it in the right place" in Ennui.
Oblique references to love lost and found are throughout Warm Chris, but if Harding the person remains behind the curtain, then Harding the artist comes through on the strange, monotone pop of the final song Leathery Whip with Sleaford Mods' Jason Williamson.
"I'm a little bit older but I remain unchanged, and the folks who want me don't have the things I'm chasing. No way."
.
Aldous Harding's Warm Chris is available now digitally and on limited edition vinyl