Graham Reid | | 2 min read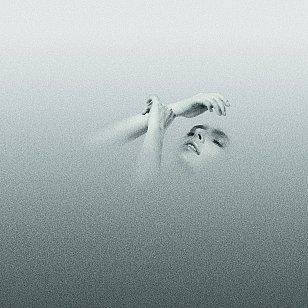 The hand of fame is fickle: it rests on some artists' heads and they become household names, others it gives a firm shove toward our attention, some get a mere shoulder tap.
But most – some as talented as the chosen ones – are passed over, forever working away beyond the spotlight. Lorde was among the elect but so far her friend Chelsea Jade has only been given an encouraging shove.
That may change because -- after an impressive debut album Personal Best in 2018 and songs nominated for Silver Scroll songwriting awards -- Jade has emerged with a mature, layered and undeniably sensual album Soft Spot.
On the gently shuddering centre-piece Good Taste she asserts, "Feeling your charisma getting physical . . . getting sexual, yeah it's visceral . . . Ooh, it's such a mood getting crude . . . so feel me up with feeling, I don't care how I'm seeming, just give me a taste, I like where this is leading".
This is aural sex about a brief and spontaneous encounter.
The nine-song album opens with the one minute title track, an intimately quiet announcement over piano and some discreet choral effects, "I'm gonna love you with the little love I've got, I'll love you from the soft spot".
And on the equally brief soundscape of Real Pearl towards the end Jade unfurls an echoed yearning: "I've been hiding like a real pearl, hoping you'll keep looking out for me".
These come like breathing spaces on a collection of engagingly produced pop which covers considerable but coherent musical territory.
She brings subtle electro-pop to Superfan about vacillating between a mean girl but wanting love to be returned; there's slinky Prince-like boudoir soul-funk on Big Spill, and throughout she offers lyrics which juxtapose vulnerability ("I don't believe in much, yeah it's looking up" on Optimist) and self-assertion: "Invite me to the party baby, but I'm still gonna crash it" on Best Behaviour which closes with a refrain bound to shake the club: "Let's party like you don't want a part of me".
Jade also proves adept at delivering gorgeously seductive and almost transcendental songs like the revisit to the oblique Night Swimmer at the end co-written with producer Justyn Pilbrow.
South African-born, raised in this country, but since 2015 calling Los Angeles and now Brooklyn her home base, Jade is also a successful video-maker and graphic designer, serial collaborator, was one of the blissed-out New Age hippies in Lorde's Mood Ring clip and has had her music appear in the American television shows Emily in Paris, Dickinson and The Sex Lives of College Girls.
The Beths' Liz Stokes – Jade's onetime bandmate in their high-school folk-pop trio Teacups, plays guitar on Good Taste and the new video Beast Behaviour is co-directed by and stars Rose Matafeo.
Chelsea Jade has prepared a lot of ground for herself and with the adult, sophisticated and beautifully executed Soft Spot she sounds like she isn't waiting around for fame but is reaching out to shake its hand.
.
Chelsea Jade's Soft Spot is now available digitally, on CD and limited edition vinyl.