Graham Reid | | <1 min read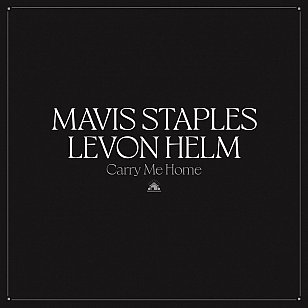 There's a slightly bitter irony and sadness in the title of this album: within a year of the great soul singer Staples and drummer Helm getting together in his converted barn for this concert in 2011, he died.
With a big band of horns the pair weave their way through timeless and classic soul, gospel and rootsy r'n'b.
Here are the still timely Civil Rights-era This is My Country, Trouble in Mind, I Wish I Knew How it Would Feel to Be Free, the gospel ballad Farther Along and gospel swing of Handwriting on the Wall.
There's a moody treatment of the Staples Singers' This May Be The Last Time (which Jagger-Richards appropriated for their early single The Last Time), a country treatment of Mississippi Fred McDowell's You Got to Move (also in the Stones ' quiver) and Dylan's You Gotta Serve Somebody.
This is familiar territory for Staples who commands the vocals but right at the end they duet on the Band's The Weight which they sang together at the Band's Last Waltz.
This is a sound album and if it only rarely surprises, you can't deny Staples' soul power, the tightness of the big band and the poignancy of songs like Wide River to Cross knowing Levon Helm's fate.
.
You can hear this album at Spotify here