Graham Reid | | 1 min read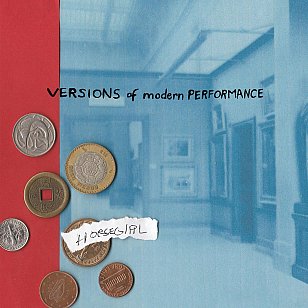 Sometimes you just want to hear an enthusiastic young rock band played loud by those who know their history but play like they just discovered this joyful noise.
Meet Horsegirl, three teenage women from Chicago (singer/guitarist Penelope Lowenstein still in high school) which means – to get some perspective here – they weren't even born when the Strokes reinvented sleazy VU/New York rock in the early 2000s.
This impressive debut is strong on many fronts: their clattering strum-und-clang songs are economically constructed, are propelled by energy but know how to present something melodic (Live and Ski is a ballad with no-wave deconstructive tendencies which gets in and out in fewer than two and a half minutes) and they also understand pop (Dirtbag Transformation) as much as indie.rock.
They shove in a bit of sonic noise (the landscape of guitars on the brief instrumental Bog Bog 1), get slightly menacing (The Fall of Horsegirl against a backdrop of distortion and driving chords), have a short piano piece The Guitar is Dead 3 and deliver straight-up/head-down guitar rock (Homage to Birdnoculars which follows that piano bit, Option 8).
Recorded by John Angelo (Breeders, Dinosaur Jr, Kurt Vile), Versions of Modern Performance is a damn fine, mature debut which certainly has reference points in the lineage of alt.rock but brushes up enthusiastically fresh and Horsegirl sound like they know exactly what they want.
Tune in now to Horsegirl – Lowenstein, singer-guitarist Nora Chen, drummer Gigi Reece – for an old-school album's worth of bristling pop, rock and just enough "more" to keep this one getting repeat play.
.
This album is available on CD, limited edition vinyl and at bandcamp here.