Graham Reid | | <1 min read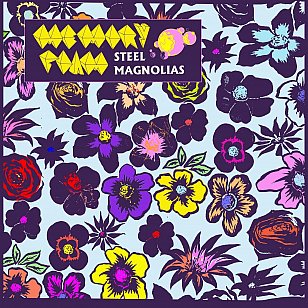 Coming out of the gate like a dragster in flames intent on setting a land-speed record, this album by an Auckland five-piece is a collision of flat-tack and driving drumming, metal-edge guitar and Yuko Miyoshi's declamatory, yelping post-punk vocals
It will certainly not be to most people's taste.
But their confrontation is admirably energised (if somewhat incoherent) and inescapable over nine short slices of righteous noise.
It's telling that their Soundcloud descriptors are punk, doom, stoner, psych, psychedelic and motorik.
Yes, it can be pile-up of all of those (the "psych" perhaps referring to psychotic) but repeat play reveals sharp punk-pop (Don't Bring Me Down), fury (Jumping the Karp), shredding metal-meets-New Wave (Jimbo) and more.
No idea what Miyoshi is on about most of the time (see if you can decipher Burn Up aside from a few words), but she certainly sounds like she means it.
Don't let the band name fool you. This is not a comfortable mattress but rather a bed of white-hot nails.
.
You can hear and buy this album through bandcamp here