Graham Reid | | <1 min read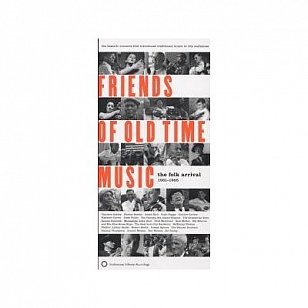 Subtitled "The Folk Arrival 1961-1965", this three CD collection with a handsome and informative booklets of essays and histories of the songs, will be of great interest to those turned on to this kind of unadorned music by the soundtrack to Oh Brother! Where Art Thou?
Or who like rural blues, artists like the Stanley Brothers, or want to hear where Gillian Welch and others of the neo-folk/alt.country revival came from.
In the early 60s the Friends of Old Time Music (which wasn't quite as "old" then as it is now) staged a series of 14 concerts in New York and brought in musicians grounded in blues, bluegrass, religious songs, folk and country.
Among the now-legendary names here are Jesse Fuller, Doc Watson, the Stanley Brothers, Bill Munroe and His Bluegrass Boys, Roscoe Holcomb, Maybelle Carter, Fred McDowell and Mississippi John Hurt. Just as the Harry Smith Anthology of American Music shone a light into small corners of American music and provide a template for the likes of Bob Dylan and the folk revival of the early 60s, so these concerts brought various kinds of essential American music into the spotlight and wowed hip, urban New York audiences.
There are too many wonderful, untutored performances here to mention (some very witty too), but that checklist of great names should recommend this very highly.