Graham Reid | | <1 min read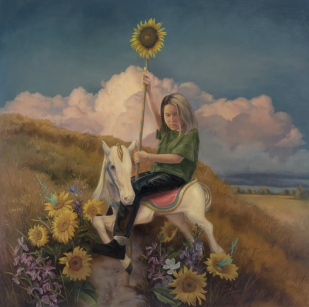 This debut from the chart-busting Paige – who won Best Māori Female Solo Artist' at the 2021 Waiata Māori Music Awards – confirms what so many have already recognised, that she is a rare singer and songwriter.
And an established collaborator who has worked with Balu Brigada and JessB. She appeared on the song Dawn which featured on the soundtrack of the Korean TV series High Class and last year was paired with Norway's Peder Elias for When I'm Still Getting Over You which gained further traction for her fanbase in South Korea.
This debut entered our charts at number two and although it doesn't seem to have sprung hits (yet) it sounds like a collection of radio-friendly singles.
The songs are scrupulously crafted to take advantage of Paige's wistful style (the listless California, the quiet World's Too Big, acoustic invitation into Fall Around Me).
There is also early-hours soul (Miles Away with Ant Saunders, the beach-night Sunflower) and hook-filled songs (Loyalty, I Hope You Knew which pulls out just before it becomes a predictable banger).
It also hits a few key points: Aquarian and Dance With You are made for the coming summer and Bitch Boy is shameless dance-pop.
Impressive contemporary pop.
.
You can hear this album at Spotify here