Graham Reid | | <1 min read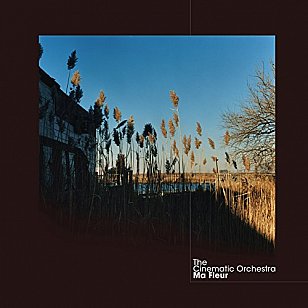 From time to time Elsewhere will single out a recent release we recommend on vinyl, like this one which is a double album on clear vinyl in a gatefold sleeve with three bonus tracks . . .
.
Although the great soul singer Fontella Bass appears (with great restraint) on a couple of tracks on this widescreen, evocative and yes, cinematic, 2007 album, the real attention in the vocal department alights on Patrick Watson from Montreal who possesses a Jeff Buckley-like grandeur, although he doesn't exercise it with the same strength and melodrama.
Rather he sits back and allows for his brief forays to be an integral part of this slightly woozy and beautifully arranged soundscape.
I'm always suspicious when musicians talk of making "imaginary movies" and the like, but these sonic sketches certainly conjure up the effect of a soundtrack to some ennui-filled, slowly evolving, romantic movie, certainly set in Parisian streets and mostly in the hours before dawn.
This is soulful music to drift in and out of -- in places it recalls aspects of Eno's Before And After Science -- and it goes well with soft lights. The titles tell you as much: Child Song, Prelude, As The Stars Fall, Breathe, Time and Space . . .
Quite lovely.
.
The limited edition double vinyl of this album is available on pre-order now from Border Music, Auckland through your favourite record store. The album is due for release on July 30