Graham Reid | | <1 min read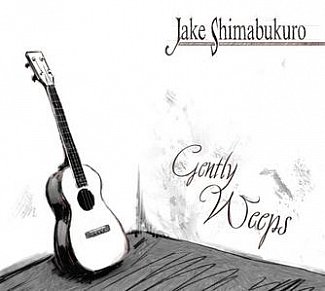 Shimabukuro is a young Hawaiian ukulele player who is wowing people across the globe with his dexterity and style.
The New Yorker called him "a phenomenon", the San Diego Union-Tribute said his live show was "dazzling" and the All Music Guide said he was that rarity, someone who "re-imagines the possibilities of given instrument".
For this album he takes a typically ecelectic approach and covers George Harrison's While My Guitar Gently Weeps, a Japanese folk song, Ave Maria, The Star Spangled Banner and Misty alongside a number of excellent originals.
Members of ukulele orchestras take note. Here is an inspiration -- or someone so good he might make you want to give up.
This link is to his website.