Graham Reid | | <1 min read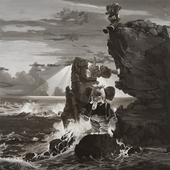 This US indie-rock band with loose links to early Pavement might not be to everyone's taste -- but singer-songwriter David Berman's easy blend of the occasional Johnny Cash gravitas in his delivery, his shaggy-dog stories, unexpected metaphors and rhymes, skewed stories and memorable alt.country pop has had this one on steady Elsewhere play at home and in the car (his stories make good travelling companions).
Some have fairly suggested that if the young REM had possessed more humour and less ambition, and had listened to more Butch Hancock than alt.rock then they might have ended up like this easy-on-the-ear outfit. Imagine too just the serious side of Kinky Friedman hitched to camp-fire open strum pop.
There are potential hits in a better world here: the kitsch country of Suffering Jukebox, the lovely My Pillow is the Threshold, the very strange Party Barge with its odd sound effects, the funny stories on Aloysius Bluegrass Drummer and San Francisco BC . . .
Do yourself a favour and take this one to heart because between the wit there is also wisdom. And wonderfully simple melodies married to askew lyrics.