Graham Reid | | 1 min read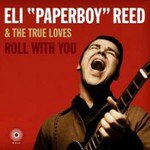 For the past week or so I have been listening to old vinyl by Dusty Springfield and Southside Johnny (a New Jersey bar-band chum of Springsteen and Stevie Van Zandt) and have been reminded again just how many white singers have been immersed in soul/r'n'b.
And there seems to be a new wave again with James Hunter, Duffy and Beth Rowley, all of whom have been Elsewhere favourites. Of course Van Morrison (with his best album in years Keep It Simple) is still out there. And legendary black artists like Al Green and Solomon Burke are all keeping the soul banner waving.
This 24-year old white guy from Boston sounds like he was raised on James Brown, the wicked Wilson Pickett, blues from Chicago's South Side and Otis Redding.
This debut album sounds like it was placed in the pot in 1969 and forgotten about.
Okay, he didn't just learn from a record collection -- you don't get this vocally strong by singing in your bedroom -- and at 18 he went to live in Clarksdale, Mississippi which is the home of the blues (the famous Crossroads is there) and he sang in various blues and soul bands there.
Then he went to Chicago -- a move which mirrors history -- and worked there, sometimes playing in a church. Then he went back to Boston and formed a band of like-minded spirits.
Reed sounds like he was baptised in this music and even on record has an electrifying presence.
So here be hard-hittin' Stax'n'Motown soul, urban funk, heart breaking balladry, down'n'dirty lyrics and a delivery that recalls Otis, Sam Cooke and many other soul legends.
And you don't belt it out this convincingly if you were just looking for a spot in America's Got Talent or Stars in Their Eyes.
Exceptional.