Graham Reid | | <1 min read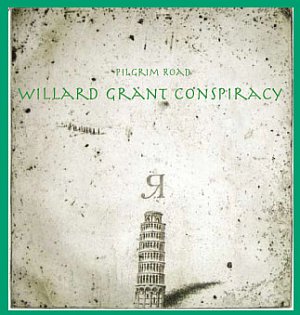 For some people the radar-avoiding WGC are like an alt.country version of the late and lamented Australian band the Go-Betweens. Not for any similarity in sound, but in that if you discovered the songwriting skills early you tended to follow the central members' every move (solo or with the band).
WGC has largely been the vehicle of Robert Fisher with now-departed Paul Austin and the 2004 compilation There But For The Grace of God is a useful starting point to discover their first decade.
This time out with new recruit and co-writer Malcolm Lindsay, Fisher essays a kind of alt.country grandeur and gravitas which is dark, orchestrated and brings to mind Nick Cave without quite the same Old Testament menace.
As a reference point it also interesting that here they also cover Miracle on the 8th Street written by Mark Eitzel of the American Music Club, another low-level act which is a private passion for believers.
Endlessly melodic, serious, engaging, expansive but paying attention to detail, and delivered with cello, slide guitar, saw, viola, double bass and so on, Pilgrim Road is one of those albums that will be revelation for those new to this band/singer, and a welcome addition to a growing catalogue that longtime followers are collecting.