Graham Reid | | 1 min read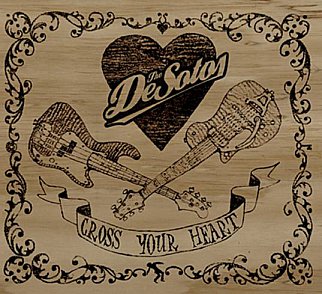 If CDs are dead as we keep being told you do wonder why people not only keep making them, but also why record companies put so much effort into their expensive packaging -- like this from an Auckland-based band which shaves off a generous slice of Americana country rock (a mighty crowded genre) and wrap it up in an attractive package with a lyric sheet.
Well, I guess Ode heard these crisp, memorable, wide-screen country-rock songs -- like the Warratahs with a more kick and menace in places -- and figured it was worth the effort.
And I agree.
These songs immediately grab attention for their twang and jangle or heartfelt sentiment, the strength of the songwriting within the four-piece (either individual compositions or the writers in various combinations) and the spiritual connections to the Springsteen/Petty/Neil Young axis - although in a couple places the connections may be a bit too close for comfort or originality.
Crisply produced by Steve Garden in his small home studio, these songs have an emotional and sometimes almost palpably physical expansiveness that leap out of your stereo -- and incidentally sound tailor-made for long drives.
Solid and crafted country-rock that in a more open-minded radio climate would be all over the local airwaves.