Graham Reid | | <1 min read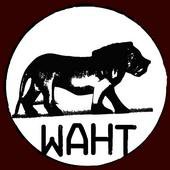 We'll start at the start on The Black Leaf and Waht Records: this first posting is of the home-studio debut album by Aucklander Mark Howden (aka The Black Leaf) and from what I read Waht Records began as his PhD project in 2006. It has now branched off into three directions: a studio; a rock band; and Howden in acoustic singer-songwriter mode.
This album takes off from the Church/the late 80s-early 90s Paisley Underground but pulls the volume right back for elliptical, appealing, quasi-psychedelic pop-rock with its heart firmly in post-folk.
If that sounds like a lot of loose labelling and bet-hedging I can live with it: The Black Leaf isn't easily put in a box -- and is the better for it.
Dreamy melodies, washes of electric guitar and intimate acoustic, whisper-sing vocals . . . And mostly all done live in real time.
On the strength of this outing I really hope he got an A for that PhD.
Then there is this his acoustic side: see the following review . . .