Graham Reid | | <1 min read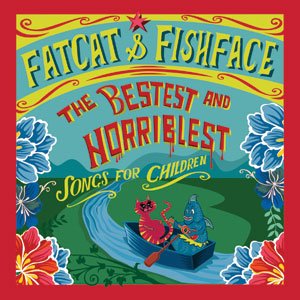 We here at Elsewhere don't disapprove of children (three, and a full stop) but rarely want to be subjected to kids' music which can actually be worse than tweenies music for sheer mindless repetition.
But in the spirit of being a good citizen I bring this amusing item to your attention if you have people in your house you wouldn't let near a toaster with a fork, or your DVD player. Know wha-um sayin'.
This is just institutionalised silliness: songs about food, undies and other stuff that kids like and adults can smile knowingly about. And some sensitive stuff too ("they never pick me").
Good one for the car too if you want to fend off those "are we there yet?" questions.