Graham Reid | | <1 min read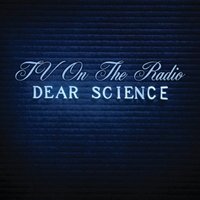 There are very few bands in rock culture that you could describe as genuinely avant-garde, but this ambitious New York outfit certainly fits the job prescription: they are musically ambitous, possess a sense of history but also a 21st century grandeur in their sonic approach, and write on a big scale.
It's enough to observe that there are elements of Prince and Bowie-funk in here as much as there is a smattering of NYC Downtown avant-guitar, rhythms which reach back to the disco age (but are judiciously selected) and hip-hop that leans on old school techno.
Oh, and they get in a horn section (Antibalas) in a few places.
This is a predominantly black band with a white music sensibility (and black music filtered through white musicians), and it takes from the best to create an urgent, turmoil of sound on tracks like the tense opener Halfway Home and Dancing Choose.
But for every rockist manouevre they come up with something as emotionally gripping as Stork & Owl which rides a cinematic synth bed and delivers up modern soul which aches with pain and sounds like a link between Ultravox and Checkmates Ltd.
The band name could not be more appropriate: what is here is a sonic movie and the title of the album brings it all home: science isn't to be feared in music, it is a tool to create.
And these people know how to do that.
Best of the Year albums are being collated, this will be among them. No doubt.