Graham Reid | | <1 min read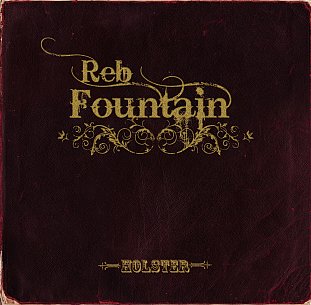 This Auckland-based singer-songwriter impressed Elsewhere greatly with her debut Like Water, but this album is a real step up on every front, from the elaborate and evocative cover art, through the supportive musicianship from the likes of Sam Prebble (aka Bond Street Bridge), Dylan Storey, Simon Gooding and others.
But with Fountain writing everything and playing guitars everywhere, this is very much her show. And on songs which drift from deftly melodic alt.folk to understated nerve-end alt.rock she walks a canny lyrical line between delivering as a seductive lover, cautionary vamp and empowered woman which is quite distinctive. She has something to say.
Emotions and relationships (previous and present I am guessing) are explored with the accuracy of an emotional autopsy, and in her findings she also touches some universal sentiments: "my past don't leave me never, your touch don't bring us together".
Reb Fountain got good reviews for that debut but I suspect it never quite got to the people who deserved to hear it. Let's hope this mature, thoughtful and often provocative abum makes the impression she is overdue.