Graham Reid | | <1 min read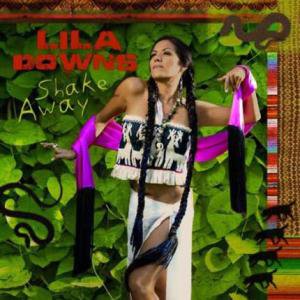 The new album by the US-Hispanic singer should get a good reception here given her popularity at the last Womad (see tag for interview) -- but this one sees her embracing a more centrist rock position with piercing guitars and a sharp backbeat in places, and at other times reaching for Nashville and New Orleans.
Of course the Mexican elements remain prominent: there is a striking cover of Black Magic Woman which sounds like it was conceived far south of the Border, and in other places she addresses the rich folk heritage of the region.
But this album also pushes into new musical territory: her Spanish language cover of Lucinda Williams' I Envy the Wind; the brittle, almost spoken-word Justicia; Perro Negro which sounds like it has escaped from Tom Waits' sonic circus; the jiggered-up jazzy style of Skeleton; I Would Never which has echoes of Joan Baez/Mary Chapin Carpenter; the socio-political lyrics throughout . . .
Not an entirely different Downs, more an extension into rewarding musical areas.