Graham Reid | | 1 min read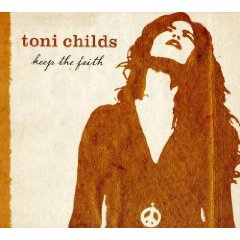 I didn't know this until recently, but apparently Toni Childs - who appeared with her impressive debut album Union 20 years ago - was really only big in Australia and New Zealand (she had half a dozen hits on the singles charts here), despite being Grammy-nominated for Union.
I certainly remember a sell-out Supertop show and that hit which had the back-of-the-throat line "don't walk away . . ."
Well, she's been a long time away and while I kinda liked her I have to be honest -- I never followed after she went on to subsequent albums (the follow-up House of Hope was equally big in New Zealand I'm told, I missed it) and gradually faded from view, and seems to have gone to live in beautiful Hanalei in Hawaii, which would be enough to make me retire from life if I could.
Now she's back with this fine, up-front album (again with guitarist/keyboard player David Ricketts from Union) -- and coming to town to open for Jackson Browne (who better kick things up a notch because Childs has songs which allow for her full-throated roar).
And if she has been disappointed by never quite matching her debut in the past two decades (or being dropped by record companies and the debilitating Graves Disease she suffered from) she doesn't reveal it: she stands proud and triumphant, offers uplifting optimism and hope (the title track and Heart That matters should pull a few back from the ledge) and there's a kinda funky rock feel in places.
My guess is Childs still has quite a few fans in this part of the world after that debut wrote itself into so many people's autobiographies: this strong, honest soulful and sometimes folk-bluesy album should find a ready audience.