Graham Reid | | 1 min read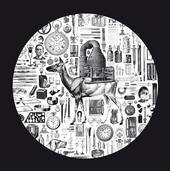 Because I love the guitar landscapes of Explosions in the Sky, the brittle and dramatic widescreen noise of the early Cure/Joy Division, rowdy locals like HDU and Bailterspace, the sonic textures of Brian Eno, and latterly local instrumental outfits like Jakob and An Emerald City, this debut by an Auckland band big on all of those elements grabbed the stereo straight away.
Actually, it grabbed the turntable because one of the Body Corporate guys, Will Waters, is behind the Kingsland Vinyl Appreciation Society and has been quietly releasing "records". And this is only available on vinyl.
So I have been thrashing it -- and it just smells better than a CD. Ahh, that whiff of new vinyl! A cover you can hold!! An inner sleeve!!!
This is an impressive and neatly understated package, the kind of thing that makes me feel pity for those who don't have a turntable. (Although you should check their MySpace page for tracks and downloads etc)
Howlaround feels big in many directions: big in sonic ambition (it has that wonderful Cinerama aspect with resounding bass lines); big in musical texture . . . and yet no so big as to be bludgeoning. There are intimate moments here which add breadth.
The vocals have a distant and slightly frosty aspect (Joy Division/The Cure) but there is also an emotionally uplifting quality in the slam'n'jangle of the guitars, the surge of sound as the dynamics shift from spare to sensaround, the menace of a plodding guitar line over urgent drums which you know is going to explode outwards at some point . . .
Doubtless some will say Body Corporate are rather too influenced by their sources but I don't think so. I hear a band that knows exactly what it is doing, has assimilated ideas from very diverse reference points and is making a powerful, initial statement with Howlaround.
They must be devastating live -- and I guess we'll find out at the album launches at the Winchester in Auckland, Friday November 14 and The Adelaide in Wellington the following night.
And if you don't have one, you might want to think about getting a turntable.